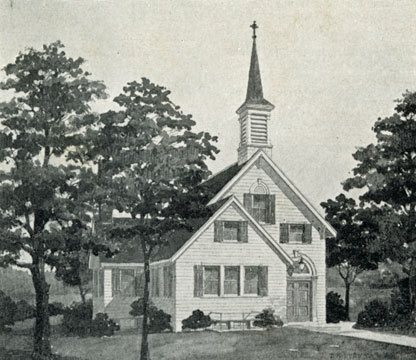 As decisions made at the Episcopal General Convention of 1976 where starting to break with the church tradition, four lay people began a series of meetings to discuss how they might go about establishing a parish that would follow the tradition of the Church Catholic.
After employing a mailing list, the Anglican Church of Saint Dunstan was founded and the inaugural service was celebrated at Ft. Snelling Memorial Chapel in Minneapolis on May 22, 1977.
In our early years, we experienced the same trials and tribulations familiar to almost all Continuing Anglican parishes. Renting a place for worship, as well as locating supply priests to conduct services, was a constant struggle and it seemed as if the parish would always be unsettled and nomadic. In spite of these early difficulties, we started to grow at a slow and steady pace, with lay people conducting Morning Prayer services whenever a priest was not available.
1989 was a pivotal year in our development. In late spring, we took a leap of faith in purchasing our building on Brookside Ave. Eight weeks later, in July, Fr. William Sisterman was installed as our first rector.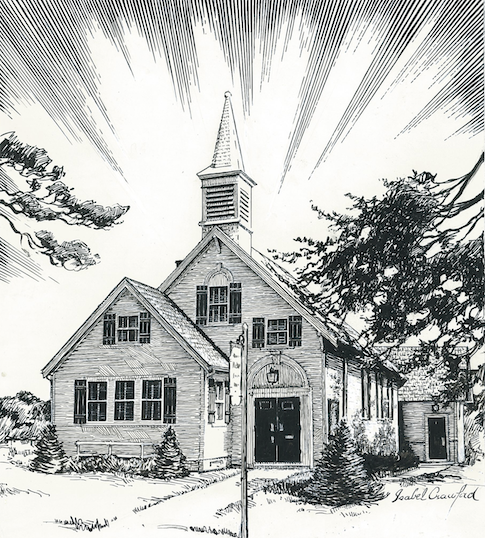 Our Saint – Saint Dunstan (909 A.D. – 988 A.D.)
St. Dunstan was a gifted musician, illuminator, and metalworker. He served as a monk in his early years and eventually became Bishop of Worcester and then Archbishop of Canterbury. The story in which he is famous for was the time he grabbed the devil by the nose with a pair of hot tongs.  St. Dunstan had been selected as the parish's patron saint because the date of this first service fell close to St. Dunstan's day, which is May 19th on the Anglican Church calendar. Furthermore, it was felt that the name, St. Dunstan, was particularly appropriate since he had been Archbishop of Canterbury in the mid-900's and was revered as a reformer in the monastic tradition.
Our Building
Built in 1915 as a Methodist church, the white-frame building was constructed along classical New England colonial lines. In the early 1950s the Methodist parish had outgrown the building; thus it was sold to Christian Scientists. Because of some of the changes from previous owners, we needed to renovate the space to make suitable for Anglican worship. Just before Christmas in 1991, the steeple was crowned once again with a cross and, in 1995, a bell was given which was installed in the steeple.